Report: Taiwan better served by an HTC shift to low and mid-range models
9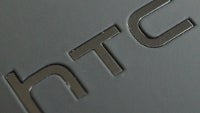 Taiwan's Industrial Economics and Knowledge Research Center, funded by the Taiwan government, says that the value of the production of mobile devices in the country during the second quarter plunged 21%. The research center blamed a slowdown in demand locally for high-end smartphones. While not mentioning HTC by name, the research center was certainly talking about the Taiwan based handset manufacturer when it said that despite solving an issue with parts shortages (which
affected production of the HTC One's UltraPixel camera
earlier this year), branded handset makers have been troubled by a slow-down in demand for high-end models and by being late to the market with new phones.
The report could only be about HTC considering that Taiwan's other handset producers like Acer and Asus aren't producing phones in the quantities that HTC is. Gartner's Taipei based analyst C.K. Lu says that only HTC's production could affect the value of the country's mobile device production to such a degree. "
This is mainly due to HTC's sluggish sales, especially in the high ends
," says Lu. "
Other vendors are not yet able to ramp up their smartphone portfolios
."
Originally a contract manufacturer that was the name behind such models as the
T-Mobile G1
, the first Android phone in the U.S., HTC eventually gained traction with phones using its own brand such as the Windows Mobile powered
HTC Touch Diamond
and
HTC Touch Pro
. At the same time that Verizon launched the
Motorola DROID
back in 2009, the company issued the
HTC DROID ERIS
and then followed that up with the
HTC Nexus One
. By 2011, the company owned 10% of the global smartphone market but now is out of the top five, surpassed by Chinese firms like Lenovo and ZTE.
Despite the top-shelf
HTC One
, which seemingly has been a success, HTC expects to
breakeven
at best for Q3. In one part of the report, the Taiwan research center mentions HTC by name and suggests that instead of focusing on the HTC One and variants of that model, HTC should drop back and produce phones that cover the low to mid-range of the market. Doing so, says the report, will help the country turn in a stronger manufacturing performance for the third quarter and beyond.
"As maturation of the high-end smartphone market cools under the influence of intense competition in the middle-end market, our country's smartphone brands since the second quarter have promoted new models bit by bit to the high, middle and low price levels while continuously raising product visibility through global sales...However, for mass-market products, mainland China and emerging markets have become crucial to fluctuations in the status of brand-name developers, so in the second half of the year, whether Taiwan's developers succeed in average-priced phones will directly affect our country's smartphone industry performance this year."
-Taiwan's Industrial Economics and Knowledge Research Center
source:
Forbes