Report: Samsung's position in Japan goes from bad to critical
51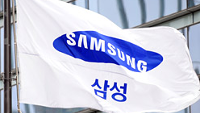 A report from The Korea Herald published on Sunday details the continuing struggles of smarpthone top dog Samsung in the Land of the Rising Sun.
While Sammy may be dominating worldwide, it would appear that its Japanese neighbors want no part in the company's rise to dominion. Reception towards Samsung products in Japan has been icy for a while now, with locals often preferring home manufacturers, such as Sony and even Sharp.
According to research from Strategy Analytics, the Korean giant sold just 1 million units from its massive portfolio of devices in the July – September period. This works out to 9.9% market share, and continues the downward spiral – a drop from 1.9 million units sold in Q4 2012 and 1.3 million in Q1 2013.
Analysts seem to agree that the disappointing sales had to do with Apple's new iPhones, now available from NTT DoCoMo (the No. 1 carrier), not to mention the revival of local manufacturers. Apple sold 3.8 million units (a 38.1% share) of the iPhone 5s and iPhone 5c, despite the fact that these devices have only been available for two months or so. Trailing Apple is Sony, which sold 1.9 million units, for an 18.9% share of the pie. Worst of all, even troubled Sharp outsold Samsung, pushing some 1.1 million units.
"Considering that Korean companies like Samsung and LG have led the long term evolution market, its sales drop in the market is a sign for concern. Samsung should also contemplate developing diversified strategies apart from NTT Docomo," an industry source commented.
Doesn't sound too good, yet we're sure this isn't the last the people of Japan will hear of Samsung.