Report: Samsung still unable to penetrate Japanese market, now only the 6th largest maker by share
43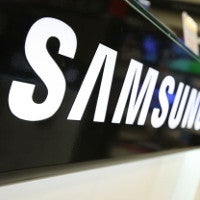 When Samsung was crafting its roll-out strategy for the
Galaxy Note Edge
, it chose Japan as the number one priority after its home country of South Korea. We can't know for sure, but it's likely that the company thought it had a winner at its hands with Japanese consumers.
The reality, however, is different. According to
Business Korea
, things aren't going well for Samsung at all – the company apparently only sold the Note Edge in the tens of thousands, and the is now down to the number six spot in terms of market share, with its measly 4%. What's even more, Samsung has been unable to break into the top 5 for over two years now, having been bested by the likes of Apple, Sony, and Sharp.
It's worth pointing out that Japan is one of few key markets that are as significantly pro-Apple –
the latest numbers from Kantarl Worldpannel ComTech
show a year-on-year drop of 8.5% in market share for iOS, but that still left Cupertino with 60.2% of the seriously lucrative market. In comparison, the Android crowd only accounts for 38.3% (grew 7.8% year-over-year, mostly at the expense of iOS). It is no wonder then that Samsung employees are, reportedly, saying that the company only incurs losses in Japan, not profits. Whether this means that Samsung
could
be considering an exit from the market is unclear, but we find that hard to believe, even with the company bleeding money. Exiting Japan, especially at this point, would be a sign of weakness and a major defeat.