Report: Samsung Galaxy O could be VR-centric smartphone designed with Oculus Rift
12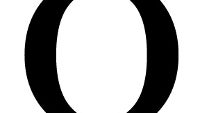 The other day, we told you about a new rumor coming from inside Samsung. The speculation is that Samsung is going to be
kicking off a whole new smartphone line called the Samsung Galaxy O
. Today, Piper Jaffray analyst Gene Munster said that this new line could be based on a collaboration between Samsung and Oculus Rift. Samsung Galaxy O handsets would thus be centered on virtual reality.
Oculus is holding its Connect2 event in Hollywood from September 23rd through the 25th. Munster believes that the Galaxy O could be unveiled during this time period. The analyst added that if a new VR-centric smartphone is not in the works, we could see Oculus and Samsung introduce a stand-alone VR headset.
Munster says that there are advantages to a stand-alone VR headset. Such a device can feature a unique GPU that could offer better graphics than what a smartphone could offer. Additionally, a VR headset would most likely feature a higher resolution display. If Samsung and Oculus do announce a new VR headset, pre-orders will be accepted in time for the product to be available for the holidays.
"We believe Oculus in combination with Samsung could either launch a new phone series for VR as they are rumored to be releasing the "O Series" or, alternatively (but unlikely), it could be an all in one wireless VR headset. Potential advantages for stepping away from phones to an all in one headset are: custom screens with higher resolution, custom GPU and custom optics."-Gene Munster, analyst, Piper Jaffray
source:
Barron's
via
GforGames