Report: MediaTek to dominate China's 4G chip market in H2 2015 as it prepares for US push
5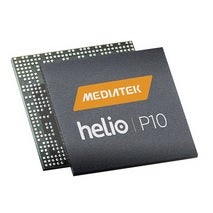 According to Taiwanese publication Digitimes, local chip manufacturer MediaTek will soon dominate the 4G chip market in China.
In the second half of the year, the company's share of the Chinese 4G chip market is said to top 50 percent. According to inside market sources quoted by the publication, this will be a major jump for MediaTek, a 2.5 increase in market share compared to an estimate of 20 percent during the first half of the year.
Allegedly, the president of MediaTek, Hsieh Ching-chiang, recently expressed confidence that the company will meet its target market share for 2015, which is 40 percent of the Chinese 4G chip market. Previous reports said that Qualcomm and Marvel claimed the lion's part of China's 4G chip market back in 2014, but that MediaTek ended the year in full force.
In the past couple of months, MediaTek unveiled two new 4G chips. One is a 64-bit chip that will aim for the company traditional hotspot, somewhere between the entry-level and the mid-range segments of the mobile market. The
Helio P10
comes with an octa-core ARM Cortex-A53 processor clocked at 2GHz, and among its traits, MediaTek focused on power saving, LTE capabilities, and an integrated HiFi audio solution as its main advantages.
Back in April, the company announced its
10-core Helio X20
chip, by which MediaTek aims to compete against the Snapdragon 6xx series in the upper mid-range segment. However, these chips will probably not be ready for shipping soon enough to make an impact on the 4G chip market in 2015, as MediaTek said that the first devices to ship with Helio X20 chips won't start shipping until early 2016. Very recently, HTC launched the
HTC One ME
, the first device to use the Helio X10, the octa-core chip that preceded the X20.
It remains to be seen if the company will be able to extend its influence outside the Asian continent. According to a recent report from Forbes, the company's best chance of penetrating the 4G chip market in the US is to stick by Chinese smartphone manufacturers as companies as Xiaomi, Lenovo, and Coolpad are set to extend to the US market, while Huawei and OnePlus are looking to extend their footprint on US soil.
Major carriers such as Verizon, AT&T, and T-Mobile are said to be currently testing MediaTek 4G chips on their LTE networks, meaning that it shouldn't be long before the the duel between Qualcomm and MediaTek crosses over to the US battleground.