Report: Goldman Sachs trying to convince Apple to bid for Time Warner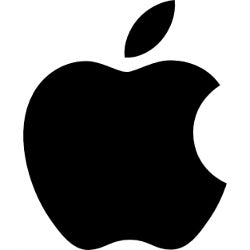 It's called "Dialing for Dollars." Whenever an investment bank gets shut out of a deal, its bankers start calling around hoping to find another company interested in making a play for the target company. In this case, reports published this weekend suggest that Goldman Sachs is trying to get Apple to make a bid for Time Warner. The latter, as you probably know,
has agreed to be purchased by AT&T for $85.4 billion
.
A Time Warner bid would be a large acquisition for Apple to swallow. The largest purchase that the tech titan ever made
was the $3 billion buyout of Beats in May, 2014
. But Apple has expressed interest in Time Warner in the past, and comments made by CEO Tim Cook during the company's earnings call on Wednesday make it appear as though Apple is open to strategic deals of any size.
"We are open to acquisitions of any size that are of strategic value, where we can deliver better products to our customers and innovate more. And so we look at a whole variety of companies, and based on that, we choose whether to move forward or not. But we're definitely open, and we definitely look."-Tim Cook, CEO, Apple
Will Bugs Bunny end up holding an Apple instead of his trusty carrot? While Apple can use the content that a Time Warner acquisition would give it, the tech titan's MO is to make a number of smaller pickups instead of blowing its wad on one huge deal. Still, investment banking firms not involved in AT&T's offer would sell their own grandmother if it meant getting a fee. So we wouldn't be surprised to hear that Apple, or one of the other large U.S. tech firms, has hired a major Wall Street bank to investigate the possibility of buying Time Warner and stealing the company under AT&T's nose.
source:
NYPost