Report: Apple's iOS is responsible for 77% of November's online sales in the U.S.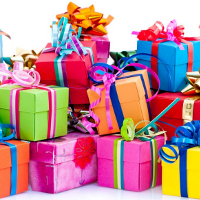 Custora's E-Commerce Pulse tracked over 200 online retailers, 500 million anonymous shoppers and over $100 billion in revenue to determine that iOS controlled a hefty 77% of U.S. online sales during November. Android users accounted for 23% of such purchases. Despite that huge gap, it was the Android OS that gained online sales during 2015, adding 3 percentage points to the 2014 figure of 20%. Apple dropped 2 percentage points and the "others" category lost 1pp.
A similar breakdown was spotted on Black Friday and Cyber Monday. The Friday following Thanksgiving saw 78% of online orders placed over an iPhone or iPad, while Android phones and tablets were the source for 22% of online orders made on that day. The following Monday, Cyber Monday, the numbers were 76% and 24% for iOS and Android, respectively.
Stateside consumers continue to favor using a desktop machine to do their online shopping. During November, 70% of online purchases were made on a PC. 11% used a tablet, and 20% of online orders were placed over a phone. On Black Friday, tablets garnered 12% of the purchases made by online shoppers compared to 24% that used a phone. For Cyber Monday, tablets were responsible for 9% of online orders compared to the 18% that used a phone to make their web-based purchases.
In the U.S., online holiday orders placed over smartphones increased as much as 7 percentage points year-over-year. That is due to the larger sized screens available on most handsets, making it easier for consumers to shop over the internet.
source:
Custora.com
via
AppleInsider