Report: Apple shifts mobile ad focus from iAd to iRadio
1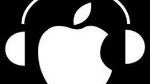 With iAd just one of those things at Apple that never panned out exactly as Apple hoped it would, the Cupertino based firm is said to be shifting its focus from its own mobile ad network to bringing home the bacon with its streaming music service dubbed iRadio. Engineers and sales crew at iAd are being asked to
support iRadio
instead. The music service is expected to be introduced at next week's WWDC developer conference even though Sony Music has not yet signed with Apple. That will probably force Apple to unveil the service next week, but not actually launch it until later in the year. According to one insider who has knowledge of Apple's plans, the music service won't be introduced until iOS 7 is released later this year.
Apple's iAd mobile ad network
disseminates targeted ads to third party developers who run them on their apps in exchange for getting paid. The ads can be selected based on what kind of apps, music, television programs, movies and books a customer downloads from the App Store or from iTunes. But for advertisers, iAd is somewhat limited as it only runs on apps running on Apple's mobile devices and the service costs more than rival mobile ad networks. The mobile ad network industry hit $4.11 billion in revenue last year with that figure expected to rise to $7.29 billion this year. Google is expected to be responsible for
more than half
that amount according to EMarketer. The same firm forecasts $212.9 million in revenue for iAd this year. Apple gets a fee for each 1,000 ad impressions and an additional $2 each time an ad is clicked on. Apple does plan on continuing to sell ads to be placed inside apps.
With iRadio, Apple plans on supporting the entire service from ad revenue. A report yesterday stating that
Apple had come to terms with Warner Music
hinted that Apple had apparently agreed to give Warner and the other music publishers the 10% of ad revenue they were asking for . That figure is twice as much as the amount of ad revenue that music publishers receive from Pandora. Unlike many streamingmusic apps that will be rivals to iRadio, Apple's service will be entirely free to consumers and will not offer a premium paid tier.
source:
Bloomberg