Report: Amazon's secret 1492 lab working on virtual Doctor visits for Echo owners?
3
Things are going so well for Amazon these days and one of the reasons why is the Amazon Echo. Amazon invented the smart speaker category with its Echo device and since then, the product has been copied by companies like Google (Google Home), Microsoft (Microsoft Invoke) and Apple (Apple HomePod). The latter two are launching later this year. Amazon has already taken the product in a new direction by
producing the Echo Show model that contains a 7-inch touchscreen
.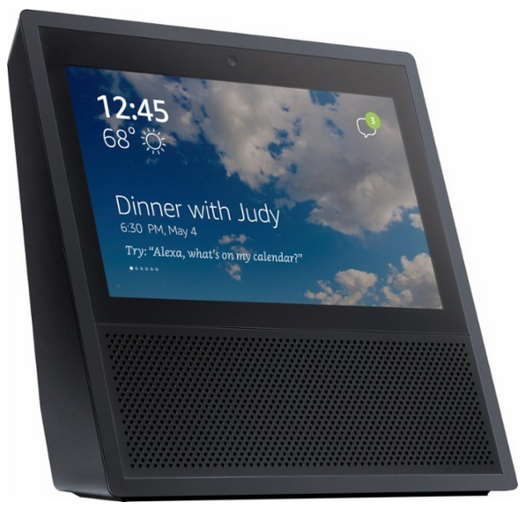 Amazon is reportedly working on a way for Echo Show users to have a virtual appointment with a Doctor
According to a new report from cable channel CNBC, Amazon has a secret lab that is dedicated to health care technology. Called "1492," one of the things supposedly being worked on is telemedicine, which will allow Echo owners to make virtual visits to a Doctor. This, of course, would require an Echo unit with a screen like the Echo Show. This is actually a technology available now through mobile apps like "Doctor on Demand." The app allows users to see a doctor over a streamed video connection over a connected device. There is no real physical exam and the ailments treated are very limited. Amazon is apparently looking to move forward from here. Part of the technology Amazon is looking to create is a way for a patient's health record to be made available instantly to an online doctor, who would update the files as needed, and replace the file.
Besides the Echo, it is possible that Amazon is working on a brand new product designed specifically for health care. On Amazon's website, using the code name keyword "a1.492" in the jobs search field will turn up several openings for "The Amazon Grand Challenge a.k.a. 'Special Projects' team."
source:
CNBC
via
Phandroid