Report: Amazon smartphone to have 4.7 inch screen
16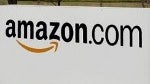 According to information from industry supply chain sources, Amazon has decided to go with a
larger 4.7 inch screen
for its oft-rumored smartphone. Originally, the on-line retailer and manufacturer of the
Amazon Kindle Fire
tablet had decided on using a 4.3 inch panel. But according to the report, the company has seen demand for larger sized screens which fueled its desire to make the change. Additionally, the report mentioned that the phone will be launched in the second quarter of 2013.
There is also some talk that Amazon is still working on enhancing the specs of the phone, although the sources did not reveal if this was the reason for the rumored delay in mass production of the device, which is now expected to start late in the second quarter or possibly later. If the revised specs don't delay production, the industry sources revealed that hiccups at Foxconn might cause a delay in the launch of the model. Recently, sources in the flat-panel supply chain also passed along talk that the smartphone was running late.
This report should be read with that grain of salt that you keep in your pocket for just such a situation, Ever since Amazon delivered its tablet in 2011, rumors of an Amazon phone have occasionally made the rounds.
source:
DigiTimes