Report: 7 inch tablets are the most popular size for Android users
19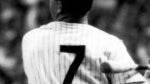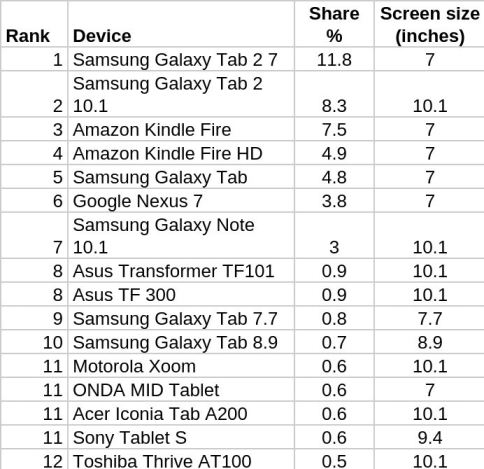 7 inch tablets heavily populate the top 7 Android tablets
Animoca is a cross-platform app developer of entertainment products for Android smartphones and tablets. Taking data from 978,000 monthly users, the sample data was used to compute market share based on the idea that
75 million Android tablets
are in use world-wide. Of the top 12 Android tablets as determined by Animoca, 5 of the top 7 are 7 inch models led by the
Samsung Galaxy Tab 2 7.0
. Based on Animoca's data, this tablet is on top with an 11.8% share of the market. Behind it, with 8.3% of the Android tablet market is the
Samsung Galaxy Tab 2 10.1
.
After that, the next four slates are all 7 inch models beginning with the the
Amazon Kindle Fire
and its 7.5% share, the
Amazon Kindle Fire HD
is next with a 4.9% slice of the pie just beating out the
Samsung Galaxy Tab
and its 4.8% share. All of the top listed 7 inch tablets on the list sell for less than $200, perhaps explaining why the 7 inch Android niche has been such a popular one. HP is getting into the game with the
HP Slate 7 which will be priced at $169.99
.
Even non Android manufacturers are turning to the 7 inch screen size for lower priced models. There is the 7.9 inch
Apple iPad mini
, and there recently has been talk that
Microsoft is looking to produce versions of its Microsoft Surface tablet with a 7 inch screen
.
source:
Animoca
via
GIGaom