Renowned French designer is reportedly working with Apple on a 'revolutionary' new project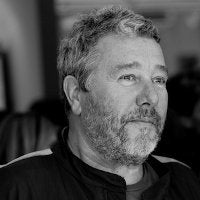 Known to produce some amazing and revolutionary gadgets, it seems as though Apple is gearing up with yet another beauty of some kind that will follow in the same line as its previous bountiful offerings – such as the Macintosh, iPhone, and iPad. Today, there is a new report about one specific renowned French designer that's alleged to be working with Apple on a '
revolutionary
' new project.
Although you might not be familiar with the name, the person in question is
French designer Philippe Starck
, who is credited in many designs ranging from hotels, toothbrushes, and a variety of consumer electronics devices that are sold in Apple Stores. Sure, one would think that Apple's very own Sir Jony Ive would be involved strictly with this so-called new '
revolutionary
' project, but Starck claims he's the one to tackle it instead. In fact, he made the bold remarks during an interview with a French TV show, and that it'll "
be out in eight months
."
Frankly, the first thing to come to mind is some kind of flat-panel "iTV," but the vague mention of a project can mean other things – like a new Apple Store concept or something else altogether. Nevertheless, Starck claims to have met Steve Jobs on numerous occasions, and went on to say, "
for seven years I came to see him once a month in Palo Alto and elsewhere.
"
Normally, we don't hear from designers that often about uncovering some information regarding a new Apple project, so it's surprising to hear Starck making them public so early on in the project's timeline. Well, if this is all real, we can expect to see this revolutionary project unveiled sometime at the end of the year in December.
**Update**
Something surely smelled fishy from the start regarding this new 'revolutionary' new project that Starck alleges to be a part of. Actually, an Apple spokeswoman stated that the company isn't working on a new project with the renowned French designer. Furthermore, it's believed that the revolutionary project was nothing more than a yacht that he was working with Steve Jobs prior to his death. When questioned again for more details about his previous remarks, Starck didn't provide any additional stuff. Considering that Apple has a reputation of keeping big projects hush, it obviously surprised us to hear someone breaking that code of silence.
source:
Le Figaro
(translated) &
All Things D
via
BGR