Remotely lock your Android device with Android Device Manager
5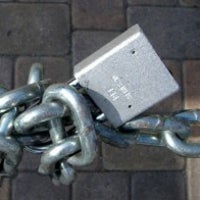 Early last month, Android users
received a gift from Google called the Android Device Manager
. Used in combination with an app that you install on your Android phone, the Device Manager allows you to have your phone ring at maximum volume, just in case you lost it in your couch. It also allows you to track the device in real time so that if the phone is lifted by a thief, you can track him and your phone to his lair inside the third stall in the mens' room inside Grand Central Station. And in case you're worried that this master criminal who stole your phone is going to discover your Fantasy Football draft secrets, you can wipe the data completely clean off the phone.
Google has added another very important feature that enhances the safety of your Android model. Now, the Android Device Manager will remotely lock your Android phone. This actually helps you delay that gut wrenching moment when you wipe all data off your phone. With the remote lock, you can buy some time to find the device before you go with the nuclear option.
With the new feature, it doesn't matter if your Android handset is locked down using a pattern, PIN or other method. The Device Manager will override it and allow you to create a new password that will be used to open the handset once it is back in your possession, if it ever is. The feature will also allow you to turn off the screen if it's on. Just make sure that under the security section for settings, the Android Device Manager is listed as a Device administrator.