Android Device Manager helps you find your lost Android phone and remotely wipe data
21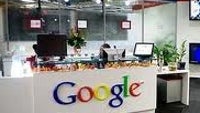 Always misplacing your Android phone? Google is about to launch a service called
Android Device Manager
, which is a website that will help you locate your missing Android handset. In combination with an app that you can install on your phone, Android Device Manager will let your phone ring at its maximum volume. The app will also allow you to track in real time the location of your unit. If you're worried that your stolen phone will become a treasure trove of information for the criminals that swiped it from you, the new service from Google will let you
wipe the device
clean of all data remotely. The site will be up and running later this month and will work for all models loaded with Android 2.2 or higher.
Others have tried and failed to offer the same services to Android users, such as HTC. Sony has launched its
My Xperia tracking service
that performs the same features as Sammy's new service does. The Korean OEM already offers a similar service for business users, and is beefing it up for consumers. And while the related app will help users find and wipe their device, it isn't necessary to install it on your handset to use Android Device Manager.
Sometime before August turns to September, Android Device Manager will launch giving Android users a level of protection that iOS and Windows Phone users already have.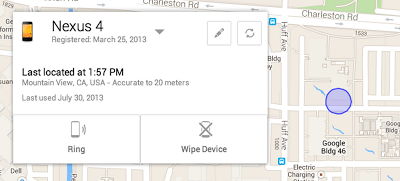 Android Device Manager will help you locate your lost or stolen Android phone
source:
Google
via
TheVerge