Remember when...
31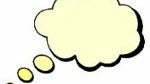 Today, we're bombarded constantly with many high-end smartphones that seemingly
blow us away in many aspects
. From getting work done to staying connected with friends and family, it's almost arguable that our modern day devices
can do just about anything
. Simply, they're no longer regarded as being luxury items reserved for the rich, but rather, they've become
necessities
in our daily lives.
Yes, we can order a pizza and have it delivered to us, all from the comforts of our phones, but in this nostalgic article, we're going to reminisce back to the days when our advanced mobile devices weren't quite as equipped as they are now. Some of the mentioned items will surely jog back some fond memories, while others will simply make you realize how we ever lived without certain things in our lives. As always, if you have something to share that's not noted below, please be sure to share them with us in the comments section. So with that, let's go down memory road and
remember when…
Recommended Stories