Remember the LG enV Touch, the manufacturer's Voyager sequel?
21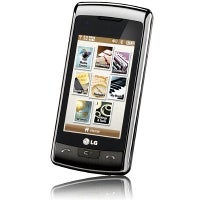 When Verizon reportedly turned down Steve Jobs, who pitched the iPhone to them first, it forced the carrier to try a succession of "iPhone killers" that never lived up to that title. That changed in 2010 when AT&T lost its exclusivity and
Verizon customers had the opportunity to buy the Apple iPhone 4
.
One of the first of the so-called "iPhone killers" was the
LG Voyager
. Sporting two 2.81-inch resistive touch screens, the device was the first featurephone to sport an html browser. While a major improvement over the usual WAP browser, it was no Safari. And while it did have features not found on the OG
Apple iPhone
(including 3G connectivity, a physical QWERTY keyboard and live television), the LG Voyager was not really a replacement for the iPhone.
Still, it was quite a popular choice for Verizon subscribers, and Big Red sold a ton of them. In fact, the model number of the Voyager (LG VX10000) was so well known among Verizon customers that when an LG handset with the model number of LG VX11000 was certified by the FCC,
rumors of a Voyager sequel started spreading
immediately. But LG couldn't work out a deal with headset manufacturer Plantronics over the use of the Voyager name, like it did with the original model. So the handset
was christened the LG enV Touch
.
The
LG enV Touch
appeared at an interesting time for Verizon, five months before the
Motorola DROID
would launch and kick off Androidmania. It also hit the carrier about seven months after the
BlackBerry Storm 9530
debacle. While the enV Touch was considered a featurephone like its predecessor, it was about as close to a smartphone as a dumb phone could be.
Like the Voyager, the enV Touch carried a pair of screens, one on the inside of the clamshell design, one on the outside. Both 3-inch screens on the enV Touch featured a 480 x 800 WVGA resolution. That worked out to a pixel density of 311ppi. With 16 million colors, LG was not skimping on either panel.
The html browser improved on the one found on the Voyager, and was impressive for a non-smartphone handset. A 3.2MP rear camera came with the device. While the LG enV Touch was a great featurephone (
we gave it a "9" in our review
), within months the launch of the Motorola DROID made the device obsolete. Soon, everyone was switching to a smartphone and the revolution was on. As such, the LG enV Touch could be considered the last great featurephone of the era.