Remember that black Samsung GALAXY Note II? Forget it
19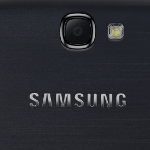 Samsung GALAXY Note II
dressed up in black got everyone excited
. The photo was said to be from a hi-resolution press rendering, and the black variant of the device was expected to be showed off at CES starting January 8th, or during February's MWC. As it turns out, the picture was a
mock-up made by a Samsung fan
and it appears that the model is not going to be available in black.
Still, that doesn't mean that we won't see the Samsung GALAXY Note II wearing different colors at CES 2013 or MWC 2013. We still have the word from an anonymous tipster who says that
we will see the phablet available in Amber Brown, Topaz Blue and Ruby Wine later this year
. Currently the model can be purchased in grey or white.
With a lot of potential Samsung GALAXY Note II buyers wanting to buy a version of the phone in classic black, the picture showing the GALAXY Note II in that color was warmly greeted. Perhaps Samsung will take note of that reception and get around to producing it.
source:
IntoMobile