Remember Shazam? App is valued at $1 billion
16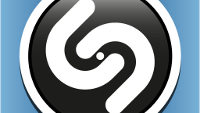 Remember Shazam? One of the first apps every advertised for the App Store, Shazam was seen on a television commercial for the
Apple iPhone 3G
. Once the app is loaded on your phone, you can put it next to the source of a particular song and Shazam tells you the name of the tune and displays real-time lyrics. The app will also connect to music streamers like Spotify and Rdio so you can listen to the whole song. And Shazam also helps you purchase the music you hear.
100 million people used Shazam every month of last year, compared to the 70 million that did so in 2013. With that in mind, the company raised $30 million in a new round of funding on Monday. That stake works out to a bit under 3% of the company which means that Shazam now has a billion dollar valuation. Shazam is "
intentionally not profitable
" as it reinvests proceeds into new technology. The latest public information shows that for the six months ended December 31, 2013, the company lost $8.8 million on revenue of $25.6 million.
Shazam earns its daily bread by taking a cut of digital music downloads from iTunes and other music repositories that it sends users to. Five years ago, Shazam added television commercials to its database of 35 million songs, and will expand to stores, products and print ads that can be identified using a smartphone camera.
The company is branching into advertising. Those shopping in Office Depot and Office Max in the U.S. can open the app to receive promotional offers to use in the stores. Eventually, you might open Shazam while at a concert, movie or the supermarket seeking more information. The app has certainly come a long way since its debut in 2002. Back then, you would place your cellphone near the source of the music and receive a text with the name of a song.
source:
WSJ