Regulatory filing shows how much trouble BlackBerry is in
11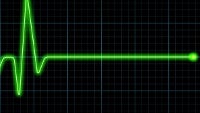 A regulatory filing made by BlackBerry shows just how amazingly bad things are for the company. For the last quarter, the Canadian manufacturer sold just 5.9 million phones directly to consumers. Consider that
Apple sold 9 million units
of the
Apple iPhone 5s
and
Apple iPhone 5c
in the first three days that those devices were on the market.
And if that isn't bad enough, of those 5.9 million units purchased by consumers, 4.2 million were (hope you're sitting down) BlackBerry 7 models. That has got to hurt, especially BlackBerry CEO Thorsten Heins whose reputation is intertwined with the success or failure of BlackBerry 10. But hey, who is surprised? After all, the company
just wrote off over $900 million
in
BlackBerry Z10
inventory.
"The intense competition impacting the company's financial and operational results that previously affected demand in the United States market is now being experienced globally, including in international markets where the company has historically experienced rapid growth."
-BlackBerry in its regulatory filing
In the filing, BlackBerry also admitted that it is experiencing slowdowns even in areas of the world that were once BlackBerry territories. In those emerging markets, BlackBerry is getting its clock cleaned by low cost Android models, and while the company didn't quite mention it, low-end Windows Phone models like the
Nokia Lumia 520
are eating BlackBerry's lunch in those regions where BlackBerry once ruled. On higher-end devices, BlackBerry blames its failure to compete with its inability to offer users the same number of apps that iOS and Android users have to choose from.
Even BlackBerry's global messaging service lost revenue in the quarter. The top line at the service dropped $269 million to $724 million. Despite all of these negatives, there could be as many as
three private equity companies sniffing around the rotting carcass
of what was once a thriving company.
source:
TechRadar