Company that tested over 1 million used phones says that one part fails more often
13
A report from OptoFidelity
(via
Android Authority
), a company that tests used phones, reveals that it is generally okay to purchase a previously owned handset. After testing over 1 million second hand units, the company says that the risk of purchasing a used phone is low. OptoFidelty's SVP Hans Kuosmanen says, "First of all, if you buy the phone from an established supplier, you can trust them. They are testing and repairing the phones, if needed, before putting them on sale. We have been working with quite a number of them, and they do take the issue of quality very seriously."
OptoFidelity says that no more than 3%-4% of the used phones they have tested had "functional failures." With 95% of problematic handsets caught by the company, less than .5% fail when being used. Ilmo Lounasmaa, VP Marketing at the firm, notes that many used phones are sold with a warranty. She says that refurbished handsets make sense for businesses since the features are more important to them than the age of the handset.
"Based on our experience from the reverse logistics of smartphones, the quality of second-hand phones for sale is excellent, especially if you buy them from established suppliers in the business."-Hans Kuosmanen, SVP, OptoFidelity
There are some things to watch for. OptoFidelity's tests show that the buttons on a phone are the part more apt to fail. The constant pressing of these buttons would tend to wear them down over time. Next on the list is the LED notification light, if the phone has one, followed by the speakers. Less likely to fail are the modem, the flash and the vibration engine.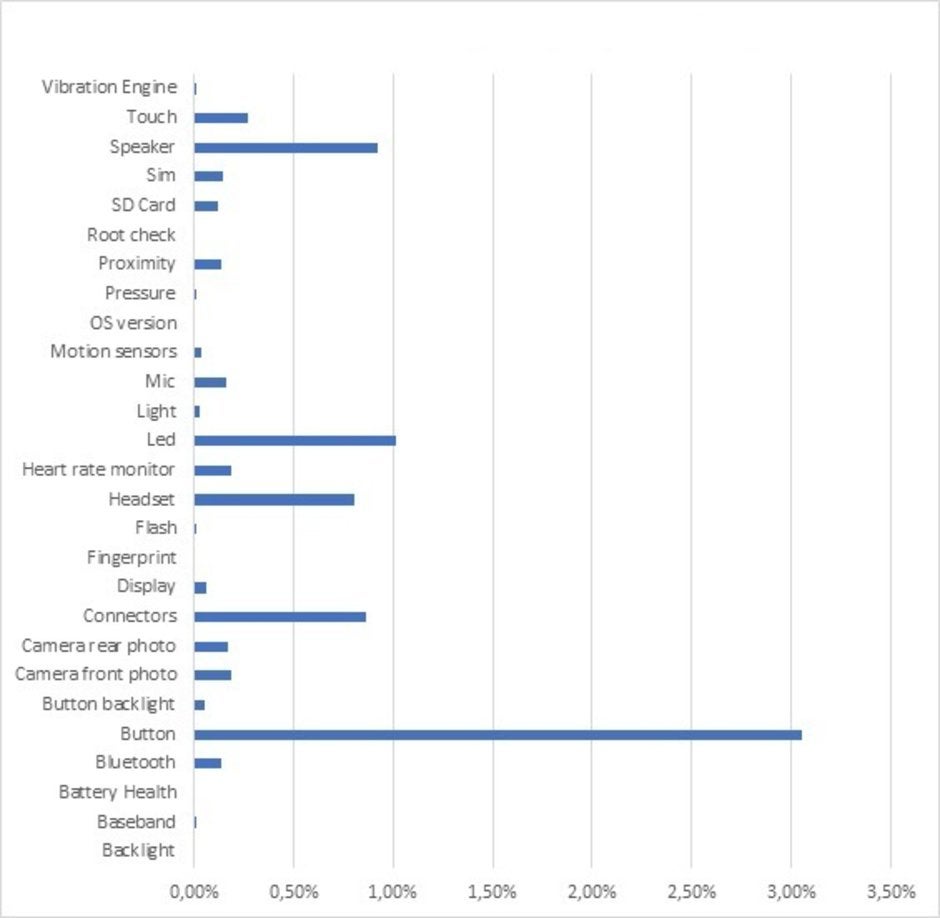 The buttons are the most likely part of a used smartphone to fail