Refurbished new iPad now available at the Apple Store
5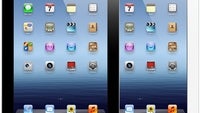 The new
iPad
–
a tablet that is as cool and feature-packed as it is pricey. The cheapest variant, which offers 16GB of storage and no cellular connectivity, is currently priced at $500. If you want to have one for slightly less, however, now there is a way.
The Apple store has a huge variety of refurbished new iPad units in stock,
and all of them have been marked down by $50. After the instant online discount, the most basic iPad model will set you back $450, while a variant with cellular connectivity and 32GB of storage, for example, will cost you $680. Want a 64GB variant with 4G? Those are in stock as well, available for $780. Best of all, refurbished iPad units get a new battery, new casing, and are covered by a 1-year warranty provided by Apple, so don't worry too much about your flashy new tablet breaking down on you a month after purchase. If that happens, Apple will take care of it.
Anyone interested in a refurbished new iPad? Just follow the source link below, which will take you straight to the Apple store.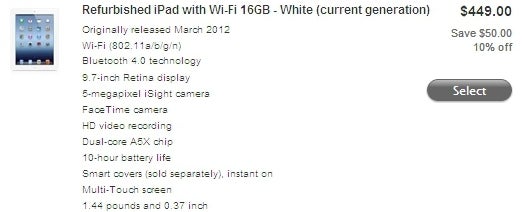 Recommended Stories