Refurbished iPad 2 units land on the Apple Store online
7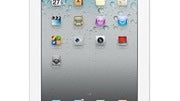 There is no denial that the iPad 2 is one hot gadget, but owning one does not come cheap. Fortunately, now there is a way to grab one for a tad less than its full retail price.
The Apple online store has just added a stack of refurbished iPad 2 units
to its listings and they all have a $50 discount on them, so you can still own a piece of Apple's pride and joy while saving a few bucks along the way.
For example, getting a 64-gig iPad 2 will set you back $649 instead of the $699 that it would cost you should you choose to buy a brand new unit. If being always connected to the Internet is a priority, a 3G-enabled model with the same storage capacity is priced at $779 and the 32-gig version runs for $679.
Unfortunately, the remaining iPad 2 models are out of stock at this time, so if you are looking for something cheaper you might have to wait until they pop up among the listings as well. However, you should also take into consideration that getting a
refurbished first-gen iPad
is also an option.
Feel free to drop a comment below if you are interested in any of these offers.