Reconditioned first-gen iPad will now set you back only $299
10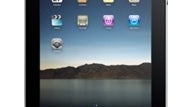 So, you desperately want to grab yourself an iPad, but its price tag is still too high for you to hurdle. One thing that you can do is to settle down for a cheaper alternative like the
Acer ICONIA TAB A500
,
Toshiba Thrive
, or even the
aggressively discounted HP TouchPad
, which are all decent, reasonably-priced tablets. On the other hand, if nothing but an iPad will put an end to your suffering, here is how to get one on the cheap.
If you do not mind getting a refurbished unit,
the original, first-gen iPad can now be purchased from Apple's online store for only $299
. What you get for your money is the basic, Wi-Fi-only model with 16 gigabytes of on-board storage. However, if you are worried that there might not be enough space on it to store all your stuff, the 32-gig refurbished version is priced at $399. On the other hand, bear in mind that a brand new 16-gigabyte iPad 2 will cost you only $100 more, so instead of getting a 32-gig first generation iPad, it might be a better idea to go straight for the newer model if your budget can handle it.
Getting a reconditioned iPad does not mean that your tablet will be less reliable than a brand new unit as it has undergone the same rigorous testing procedures that all Apple devices are subjected to before hitting the shelves. Besides that, nobody will ever be able to tell the difference, and you still get to save a reasonable amount of cash. Is anyone thinking of taking advantage of Apple's offer? Feel free to drop a comment below and let us know.