Refurbished Motorola XOOM Family Edition priced at $280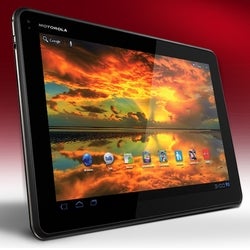 Looking for a sub-$300 tablet? Then here is an offering from Motorola that we think is worth your attention. The
Motorola XOOM
Family Edition can be bought for $280, as long as you don't mind owning a refurbished unit.
What you get in exchange is a tablet pretty identical to the original Motorola XOOM – with a 10.1-inch 1280x800 touchscreen, 1GB of RAM, and 16GB of storage. Handling all the data processing is a dual-core Tegra 2 chip by NVIDIA. Yeah, it may come with Honeycomb out of the box, but an upgrade to Android 4.0 is promised to be released in a timely manner. To top everything off, the tablet comes with $30 worth of pre-installed software, and a 1-year warranty from Motorola.
Anyone thinking of getting one? Or perhaps you prefer waiting a bit for something better to come out? Let us know by dropping a comment below.