Reduce for Windows Phone compresses your photos but keeps the quality
17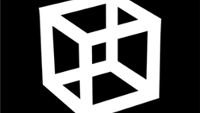 In the Windows Phone Store is a dandy app for photographers called Reduce. No, it won't make heavyset photographers thin. But what it will do is compress your JPEGs by as much as 80%. That saves you a ton of storage space. And on a device without a microSD slot, Reduce is like manna from Heaven. With this app installed, you will be able to take 2-4 times the number of pictures than you would be able to snap and store without this app.
While Reduce compresses your photos, it won't degrade the quality of your snapshots. And while we haven't mentioned it yet, Reduce is a free download although you are offered in-app purchases to make. Once you install the app, you will have the opportunity to buy photo compression packages for 100, 300 or 1000 photos.
You can use Reduce on any handset running Windows Phone 8.1, and this includes some of the outstanding camera-centric models like the
Nokia Lumia 1020
and its 41MP PureView snapper, or the
Nokia Lumia 930
with its 20MP camera. And there is the 8.7MP camera on the
Nokia Lumia 928
. With an aperture of f/2.0, the camera takes great photos under low-light conditions.
You can download the app by clicking on the sourcelink.
source: Reduce (
WindowsPhone
) via
WMPoweruser