Ramos Mos1 flagship unveiled: Chinese tablet maker Ramos enters the phone market with a bang
16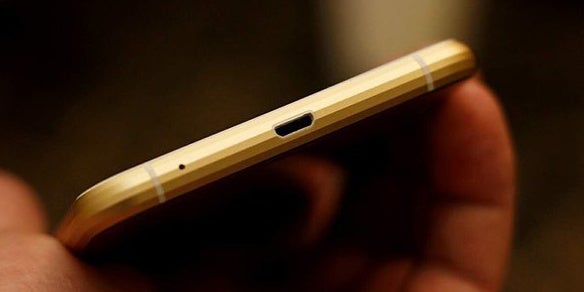 Ramos is one of the most popular tablet makers in China, but it's a name that's foreign in the West. While the company is not planning any move to America or Europe, it has just unveiled its first smartphone - the Ramos Mos1, and it's a very interesting piece of technology to explore.
Chinese phone makers are quickly taking over the globe with seven out of the top ten phone makers in the world now from China, and one of the reasons for this expansion is the incredible price of these handset.
The Ramos Mos1 is no exception - it's an affordable phone with some serious software guts and great aluminum design.
Impressive design and craftsmanship
An interesting twist on the phone market, Ramos started its presentation by stating the fact that these days we have phones with flat edges (like the iPhone 5/5s family, for instance), and phones with rounded sides (like the new iPhone 6 series), but no in-between choice. This is where Ramos Mos1 phone fits in - offering a middle-ground experience with a unique layered side, which is the result of careful surveys and more than 600 individual tests showing the ideal 158-degree angle curve. The body is precisely made with CNC machines down to 0.01mm accuracy, and it uses 6063 series aluminum, a tough alloy with 0.4% to 0.5% of Silicon and 0.7%-0.9% Magnesium. Ramos is also taking attention to detail to the next level - the company surveyed users about the height/elevation of the buttons and found that the sweet spot stands at 0.3mm. It designed the new phone with such buttons.
It also comes with the latest of Android 5 Lollipop with a custom simplistic Ramos MOUI skin. Here's what it boils down to when it comes to the specs of the Ramos Mos1:
5.5-inch display with a resolution of 1080 x 1920 pixels
6.6mm thickness (Ramos now officially lists it at 7.6mm, reports conflict on this so far)
1.9mm side bezel
Corning Gorilla Glass 2.5D
all aluminum body with layered pattern on the side
Qualcomm Snapdragon 615 system chip
13-megapixel main camera, 5MP selfie cam
2GB RAM, 32GB internal storage
3,050mAh battery
The Ramos Mos1 release date is set for August 10, when the phone will launch at China's Amazon equivalent JingDong Mall. Consumers in China will be able to start pre-orders on July 31st and the phone will sell for the equivalent of $322 (1,999 yuan) off-contract.
Ramos Mos1 Max: a phablet is coming up
In addition to the announcement of its flagship Ramos Mos1, the company has also unveiled plans for an upcoming phablet with a 6-inch display and a massive, 6,000mAh battery. The upcoming phone will be named the 'Mos1 Max', but no further details are available at the moment.