RadioShack may yet be saved
22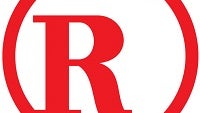 A hedge fund, and one of RadioShack's largest investors, Standard General, increased its holdings of the troubled electronics retailer, owning 9.8% of the company and is now the largest shareholder.
Standard General also said that it, along with a select group of new investors, have been negotiating with RadioShack's creditors to buyout the company's loans. As of last month, RadioShack had debt of about $658 million sitting atop a market cap of less than $100 million, and about $30 million in the bank.
Following the announcement of the new iPhones, RadioShack said it
might have to file for bankruptcy
protection if it could not reorganize its finances. Despite should circumstances, RadioShack was among the many retailers in the US that took pre-orders for, and offered incentives to customers who wanted the new iPhones.
RadioShack has been working with banks and investors, including Standard General, to shuffle money and expenses around, including aggressively closing over a thousand retail locations. Those plans have not been implemented smoothly though, and investor pressure caused RadioShack to slow down the store closure.
These recent moves by Standard General may also be a move to further recapitalization and a possible future takeover, or at least an even larger stake in the retailer.
source:
Reuters