RadioShack breaks up with T-Mobile, hugs Verizon come 9/15
18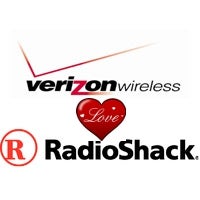 The Shack will stop offering T-Mobile on September 14th, and instead welcome Verizon for the first time after a long pause the next day, 9/15. Verizon's products and services have been absent from the electronics retail chain until now, and with the AT&T/T-Mobile merger inevitable, it only makes sense that T-Mobile is going for good.
After RadioShack's income fell substantially the last quarter, compared to the same period of 2010, the Verizon announcement sent the Shack's stock back up. RadioShack's CEO Jim Gooch said in the press release: "
This is a substantial win for our customers, as this relationship with the nation's largest wireless provider will further enhance our position as a leading multi-carrier wireless retailer. The addition of Verizon Wireless, in combination with our existing carrier partners, positions us to now offer the best assortment of carriers, rate plans, devices and accessories for every consumer need.
"
RadioShack has more than 4300 retail locations across the country, so Verizon's sales outlets just got expanded quite a bit. Anything goes in the fight with the looming AT&T/T-Mobile behemoth. Dan Mead, the CEO of Verizon Wireless, had the following comment:
"
We view this as an opportunity to substantially extend our customer reach at a time when our portfolio of mobile products has never been more exciting. RadioShack has a long track record of providing customers with quality products and services in convenient locations around the country, and we are delighted to join with them on this venture.
"
source:
RadioShack