Radio Shack will trade your old handset for one of three shiny new models
6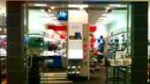 You know that ancient Motorola RAZR that is collecting dust in the drawer? The old handset can be used to help you obtain a shiny new HTC EVO 4G, a T-Mobile G2 or a myTouch 4G from Radio Shack. Bring in an old handset in working condition, sign a 2 year contract, and Radio Shack will charge you $99 for the HTC EVO 4G, or $79.99 for the T-Mobile G2 or the myTouch 4G. Even better yet, when you activate the phone through Radio Shack, you will get a free Bluetooth headset.
If you were planning on buying one of those three models, and you have a working phone that is just taking up space, this sure is a sweet deal that would put the icing on your holiday shopping.
source:
TMONews
UPDATE:
According to a Radio Shack employee, the actual deal requires you to bring into the store a working cell phone with no physical or water damage. The trade-in must be able to power on. In return, the customer will receive $100 off the price of an HTC EVO 4G on Sprint's network.
The $79.99 price for the T-Mobile G2 and the myTouch 4G requires only a 2 year contract, no trade in is necessary. Finally, the free Bluetooth is being given away to anyone who signs a 2 year contract through Radio Shack.
If the T-Mobile network is more your style, Radio Shack will allow you to trade in your old-but still working-handset, sign a 2 year pact, and pay $79.99 for the HTC manufactured G2 or the myTouch 4G.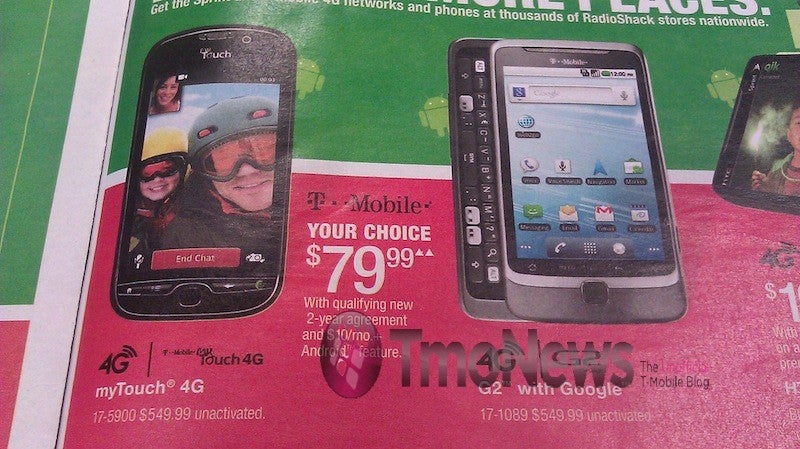 Radio Shack will let you trade in an old but working handset for a brand new phone