RIM's BlackBerry 10 smartphones, PlayBook 2.0 will support Android apps
6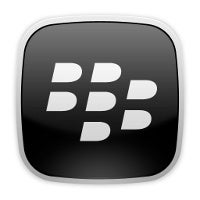 RIM's co-CEOs Mike Lazaridis and Jim Balsillie have been at the helm of RIM for nearly twenty years, but as the company loses consumer interest to Apple's iOS and Android, investors pushed for a change and change has happened: the CEO duet has resigned in favor of
ex-COO Thorsten Heins
.
Heins has spoken of little drastic change, but one interesting thing he confirmed is that the upcoming BlackBerry 10 devices and the PlayBook 2.0 will come with an
Android app player pre-loaded
. This means that you'll have the opportunity to run Android apps out of the box on BB10 devices this fall, which sounds awesome.
"Playbook 2.0 and BlackBerry 10 will also have an Android player on it,"
Heins said.
The new head of RIM also said he was confident about the new QNX-based platform, and the upcoming devices. Interestingly, it seemed that the new CEO thought RIM's biggest shortcoming was in communication, and that's why he's planning on hiring a new marketing head. Do you agree with that? And would having Android apps on the newest 'Berries make you consider them more?