RIM making progress on new devices, upgraded browser and more
This article contains unofficial information.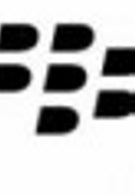 Chris Umiastowski, an analyst with TD Newcrest, has done some snooping around to see where RIM stands on some of its work on improving BlackBerry handsets. The analyst says that the company is making progress, enough for the analyst to possibly raise earnings projections for the May quarter. Among the new devices is a Pearl 9100 that will have 3G connectivity. As we previously
informed you
, the Pearl 9100 appears headed for T-Mobile and the analyst writes that it will be "a big success just like the last Pearl." Umiastowski points out the device offers a high quality screen and an optical trackpad that replaces the trackball. He expects a launch in April.
Another phone being developed is the Tour2, which we also have
reported on
. Verizon and Sprint should be offering this handset which is enabled with Wi-Fi, unlike the first-gen model-and also replaces the trackball with a trackpad. The 9650 Tour2 could be released as soon as this month. BlackBerry fans should be excited about news that RIM is working on a WebKit powered browser that should close the gap between the 'Berry's browser and those on the iPhone, DROID and Palm Pre. The analyst noted in his report that "RIM appears on track to close the gap with Apple, Android and Palm on the browser experience." Umiastowski also wanted to discuss the possible hybrid device being worked on by RIM. Part clickible touchscreen, part physical QWERTY, such a device could also feature an optical navigation system and be launched in this year's third quarter. This could be the BlackBerry Magnum that we have
heard about
. It really sounds like RIM is listening to its users and is hard at work to give BlackBerry fans a device that will allow them to keep the email superiority of a 'Berry but also have the up to date media features of an iPhone or Android device. What say you, BlackBerry fans. Excited?
RIM BlackBerry Pearl 9100 Preliminary Specifications
RIM BlackBerry Tour2 9650 Preliminary Specifications
source:
ThompsonReuters