RIM freezes stock trading, expects another big loss
8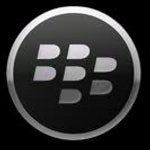 Research in Motion
lost $125 million dollars
in their last financial quarter, providing a bit of a reality check to the bottom line for a company that had continued to turn at least a small profit even as their market share plummeted. Today RIM CEO Thorsten Heins confirmed that it wasn't an isolated trend, and they expect to post another loss for their fiscal first quarter (which ends June 2nd).
To stave off a sell-off of their stock, RIM froze trading after hours, to allow time for investors to contemplate the news; while a further devaluation of RIM stock is likely tomorrow when trading resumes, the move may at least prevent the bottom from falling out of RIM's market capitalization. Heins' press release characterized this as a major transition period as the move from last year's BB7 devices to their next-gen BB10 device(s) later this year.
In addition to the lack of a
current product portfolio
in advance of BB10, RIM has also been dealing with
layoffs
,
executive flight
, and the continuing hemorrhaging of market share. In the press release, Heins reiterated what has been
reported before
, that the company is examining " the relative merits and feasibility of various financial strategies, including opportunities to leverage the BlackBerry platform through partnerships, licensing opportunities and strategic business model alternatives.
There's no point in beating a dead horse here, as things are actually very simple for RIM: current BlackBerry handsets have lost consumer interest and there's probably nothing that can be done to change that. So either both the upcoming BB10 operating system and handsets will be executed well enough that consumers flock back to the brand, or else RIM's days as a consumer devices company are over.
Whether the result of such a failure would mean being reborn as an enterprise services company, or result in RIM being acquired by another company for IP
remains to be seen
(and with any luck we won't have to see it). But in the next 6 months or so we should have a pretty good idea of how it will play out.
source:
Market Watch
via
The Verge