As unsold BlackBerries pile up, RIM risks a $1 billion write-down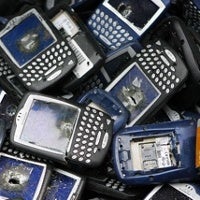 RIM's BlackBerry sales have plunged and the company is piling up unsold inventory,
risking another huge write-down
, this time expected to be as much as a massive $1 billion. Earlier, Research In
Motion
was forced to write down nearly half a billion dollars because of unsold PlayBooks, and last quarter it had to write off another $267 million due to a pile-up of BlackBerry 7 smartphones.
With no notable launches this year, and BlackBerry 10 only expected late in 2012, the company's portfolio is looking weak. And when compared with the current crop of well-specced Android phones, it's even harder for customers to find a compelling reason to buy a dated BlackBerry 7 phone, or a PlayBook tablet.
RIM's in-house supply value rose by 18% just this last quarter, and this doesn't include BlackBerries gathering dust at carriers, retailers and other distributors.
Since last quarter, RIM stopped giving sales and profit guidance due to
"ongoing weakness"
in the United States. Also, the company is said to h
ave to slash 2,000 to 3,000 job
s in an attempt to save operating costs. Last summer, the company already cut 2,000 jobs, but the "workforce optimization" is expected to continue.