RIM fires back to Dell's intentions of ditching BlackBerry in favor of WP7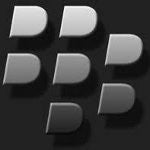 Similar to some kind mid-afternoon soap opera on television, the love triangle between RIM, Microsoft, and Dell has been taking an abrupt turn of late after we reported that
Dell is opting to make the switch from favoring RIM to Microsoft
.
Dell has already made it clear that they intend on migrating 25,000 of its employees from using RIM handsets to their very own home made Dell Venue Pro. Needless to say that this isn't some small thing we're talking about, but rather, it greatly shifts the momentum to one side of the playing field.
However, Research In
Motion
responded back to Dell's actions as RIM's Senior Vice President of Corporate Marketing, Mark Guibert said, "We find it highly unlikely that they will actually save any money with this move and far more likely they were looking for a little free publicity." Naturally, Guibert goes on further to say that Dell decided to act swiftly due to the fact that they're trying to make a push into the corporate mobile space with their very own Windows Phone 7 handsets.
source:
Wall Street Journal
via
Mobileburn