RIM disappoints in second quarter; Stock tanks after-hours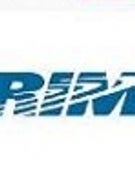 Paying off a legal settlement hurt RIM's second quarter earnings. After a charge of $113 million dollars to pay Visto Corp. to end a patent dispute, the BlackBerry manufacturer earned $475.6 million dollars for the period, down from the $495.5 million dollars it earned last year. Throw back in the charge and RIM would have made a profit of $588.4 million dollars in the second quarter. Revenue missed Wall Street expectations with sales of $3.53 billion dollars vs. the expected $3.62 billion dollars number that analysts were looking forward to seeing. Because of that miss, RIM stock is down over 10% in after-hours trading following the release of the report.
RIM said it shipped 8.3 million smartphones in the period, adding 3.8 million new subscribers-just a tad under the 4 million that analysts were seeking. In another disappointment, the Canadian firm said it expects third Quarter sales of between $3.6 billion dollars and $3.85 billion, shy of the $3.92 billion dollars that Wall Street wants to see. Earnings for the current period are expected to range between $1.00 and $1.08 per share. Analysts expect to see $1.05 a share in profit for the third period.
source:
WSJ