RIM cuts the pricing of its lowest tier on BlackBerry World
13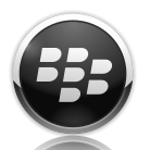 Citing its need to make an adjustment due to currency fluctuations and to keep pricing competitive, RIM has lowered the minimum price on its lowest BlackBerry World tier. The first two currencies to be affected are the Great British Pound and the Euro, and RIM says that the new pricing deals with updating changes to individual currencies and accounting for VAT charges. The new minimum price for paid apps priced in GBP will be
.75 GBP
, down from 1 GBP. That is a 25% reduction.For those apps priced in Euros, the change will vary depending on the country involved. For example, in France the lowest tier will now be
.89 EUR
from .99 EUR previously which is a reduction of 11%.
upcoming BlackBerry 10
. The Canadian manufacturer says that there is a delay of
up to 24 hours
before the new pricing will appear on BlackBerry World and added that developers who wish to change the pricing of their apps in any country, can do so through the BlackBerry World vendor portal.
While only the Pound and the Euro are affected with this announcement, reductions in the tiered pricing for other currencies like the U.S. Dollar, are expected soon. BlackBerry World is the new name for RIM's online app store that was
formerly called BlackBerry App World
.
source:
RIM
via
Pocketlint