RED apologizes for titanium Hydrogen One delays, will provide aluminum model for free
10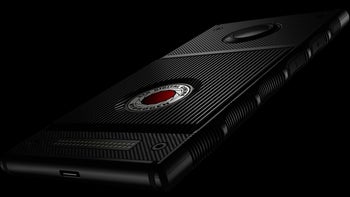 The RED Hydrogen One will be released in two versions, aluminum and titanium. The former model, which is also the cheapest, will begin shipping towards the end of October. But when it comes to the more expensive titanium option, there is still no timeline, despite the pre-order period taking place 14 months ago.

In light of the problems RED is facing with the production of the titanium version, the company's CEO has come up with a solution for those who have already pre-ordered the model. See, rather than forcing them to wait for production to begin, the company will provide them with an aluminum version free of charge. Then, once production of the titanium variant starts, the company will begin shipping these models out to those who pre-ordered them. Furthermore, as a gesture of good will, RED will be allowing customers to keep both models at no extra cost.

According to the company's CEO, Jim Jannard, the company was assured by its suppliers that enough titanium models would be produced in order to fulfill pre-orders. However, this ultimately turned out to not be the case. Additionally, Jannard claims that the brand has been let down severely on more than one occasion by its suppliers, hence the constant delays.
For those who may still be interested in RED's smartphone, the Hydrogen One will be available to purchase starting
November 2
via carriers such as AT&T and Verizon. Once this happens, it'll be interesting to see how the device's camera compares to those of the upcoming
Google Pixel 3
, the
Huawei Mate 20 Pro
, or even the LG V40 ThinQ.