RED Hydrogen One benchmark confirms Snapdragon 835 and 6GB of RAM
45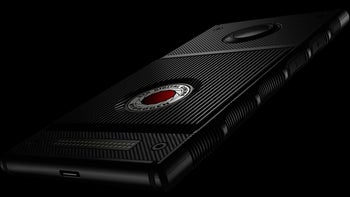 Ahead of the RED Hydrogen One's expected release in August, the highly-anticipated smartphone has been spotted on Geekbench, detailing a few specifications in the process.
Confirming previous comments, the unique device looks set to ship with last year's Qualcomm
Snapdragon
835 on the inside, which has managed to score 1946 on the single core test and 5820 points on the multi-core equivalent. Furthermore, the processor is coupled with 6GB of RAM, while the package itself is, unsurprisingly, backed up by
Android
8.1 Oreo.

For those unaware, RED's device will be available in two variants that are differentiated by their construction. The first, built out of aluminum, was previously up for pre-order on RED's website for $1295, while a more premium option that features a titanium build was available for a whopping $1595. For the price, consumers who purchase either model are set to receive a smartphone with a 5.7-inch holographic display that is capable of reproducing both 2D and 3D content, as well as RED's custom 4-View holographic format. Speaking of which, thanks to a recent update to the product, users will be able to shoot 4-View holographic content in real-time or use the feature within video calls. As an added extra, owners of the device will be able to view both 2D and 3D VR and AR experiences.
In regards to availability, the Hydrogen One will be available both unlocked and via both
AT&T
and
Verizon
over in the US – the latter is already accepting pre-registrations – although, other than the fact that shipments will begin in August, no specific release date has been given.