RAMalicious: 5 phones and tablets with DDR4 RAM memory tech
27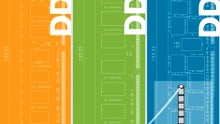 With the new 64-bit mobile chipsets, and the 64-bit transition of Android 5.0 Lollipop itself, the road was cleared for handsets in possession of more than 3 GB of RAM. While you can argue if you really need four gigs of the stuff, like on the
Asus Zenfone 2
,
Xiaomi Mi Note Pro
, or the
Lenovo K80
, you certainly can't argue with the virtues of another RAM upgrade - from DDR3 memory to DDR4.
The DDR4 technology just recently went into mass production mode with Samsung, mainly to supply its own blockbuster Galaxy S6 and S6 edge handsets. The advantages of DDR4 before DDR3 can be summed up in a few areas - lower voltage and power consumption enhancements, higher frequency, and a higher chip density with a smaller footprint. In short - it's arguably better than DDR3, but also more expensive, too.
The LG G Flex 2 is curved alongside its length, with the aim of feeling more ergonomic to the user. It is also the first Android smartphone to feature Qualcomm's 64-bit octa-core Snapdragon 810 processor, DDR4 RAM, and a plastic OLED display with a 1080p resolution. Other innovative features are its self-healing back panel covering, and a fast-charging 3000 mAh battery.
The one and only phone announced with both 4 GB of RAM, and a DDR4 variety, Xiaomi Mi Note Pro features a 1440x2560 pixels JDI panel, which would make it one with the enviable 515ppi pixel density. Not only that, but it is also blessed with a Snapdragon 810 chipset, making it an Android 5.0 64-bit powerhouse. Rounding up the great offering are a 13 MP rear Sony camera with optical image stabilization, and a 4 MP UltraPixel front-facer with large two micron pixels. Keeping the lights on will be a 3090 mAh of a battery pack.
With a premium all-metal unibody, the beautiful One M9 doesn't stray away from HTC's gorgeous design tradition for its flagship line. For the first time in recent memory, we are also getting a high-res rear camera on an HTC finest - a 20 MP shooter - while the UltraPixel camera is moved at the front for perfect selfies. Add a scorching Snapdragon 810 chipset, 3 GB of DDR4 RAM, and 32 GB of storage out of the box, and the One M9 quickly elevates HTC to competitive status with any other phone thrown at it, and we didn't even mention the new BoomSound speakers with Dolby surround sound at the front.
The Samsung Galaxy S6 presents a radical redesign into the flagship Galaxy S line. With a renewed focus on premium looks and cutting edge specs, the Galaxy S6 sports a Quad HD display, an improved 16MP camera, and - finally - super-fast UFS 2.0 based internal storage starting at 32 GB up to 128 GB. The Galaxy S6 runs on Android 5.0 Lollipop with the company's proprietary TouchWiz skin on top, and it will be the first 64-bit Samsung flagship, coming outfitted with a homemade octa-core chip and DDR4 RAM.
You know, the usual combination - Snapdragon 810 chipset, and 3 GB of DDR4 RAM - but this time the combo is placed in a slate, the ultrathin, waterproof Xperia Z4 Tablet. Sony's fondleslab has a 10.1-inch QHD display, and is IP68 certified. Its other features include a 64-bit octa-core processor, 32 GB of internal storage, 8 megapixels main camera, 5 megapixels front shooter, and LTE support.