Quora wants iOS users to Q&A
0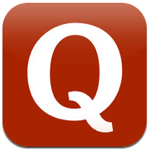 Quora was a surprise hit earlier this year, creating a lot of buzz around an idea that wasn't really original. It followed the same pattern of Q&A set forth by Yahoo Answers and Mahalo before it, but with a bit more of a social layer, allowing users to follow topics, questions, and users. The buzz has faded on the site, but it's still a valuable resource, and now there's an iPhone app, so you can get your answers wherever you are.
Quora for iPhone still offers all of the other information you may be looking for or topics on which you'd like to prove your knowledge, but the location features definitely are an intriguing addition to an already valuable service.
If you want to give it a shot, Quora is available for free in the
iTunes App Store
.