Qualcomm's 1.3GHz Snapdragon chip is 30% faster while using 30% less power
1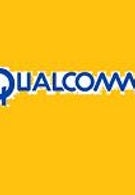 When Toshiba
introduced
the TG-01 in February, the device created some buzz due to the 4.1 inch screen and the thin body of the device. What also got hearts a flutterin' was the Qualcomm 1GHz chipset under the hood, the first cellphone that was designed with a Snapdragon processor. Refusing to sit still, Qualcomm has announced today a new chipset that uses 45 nanometer process technology to produce chips that will help a device achieve longer battery life and faster processing speeds. Samples of the QSD8650A are expected to run off the line before the end of the year. The chips are designed for use in smartphones and smartbooks. The 1.3GHz processor runs 30% faster than the Snapdragon set in the TG-01, with an impressive 30% reduction in the amount of power needed. Multimedia and 2D/3D is improved.
The QSD8650A offers better performance in supporting Adobe Flash, HD video playback, improved Wi-Fi capablities and the ability to support television programming from MediaFLO, DVB-H and ISDB-T. Without having to increase the size of the package, the new chipset will help run multi-mode UMTS and CDMA 3G mobile broadband connectivity.
The Snapdragon family now is made up of the QSD8x50, the 1GHz chip seen in the TG-01, the new 1.3GHz model announced today, and the QSD8672 which is designed to run at speeds as high as 1.5GHz. Currently 15 manufacturers are developing 30 products using Snapdragon products.
source:
Earth Times
via
EngadgetMobile