Qualcomm gets record breaking $130 billion offer from Broadcom
32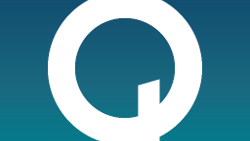 This morning, Semiconductor producer Broadcom offered a record breaking $130 billion for mobile chip maker Qualcomm. The deal would be the largest of all-time in the tech sector, and works out to $70 in cash and stock. That is a 28% premium for Qualcomm's shares computed from Thursday's close. That was the last day that Qualcomm traded without talk of an impending bid from Broadcom. Broadcom will assume $25 billion in Qualcomm debt, which is included in the total amount of the transaction.
If the deal is agreed to by stock holders and regulators, the combined company will be the world's third largest chip manufacturer after Intel and Samsung. Qualcomm, which is the midst of a number of lawsuits with Apple over patent royalties, has been accused of not attempting to license its standard essential patents using a fair, reasonable and non-discriminatory process. The firm is known for its Snapdragon chipsets, which power Android phones, and it also makes modem chips for Android and iOS flavored handsets. There is speculation that due to its feud with Apple,
the latter is designing out Qualcomm modems for the 2018 iPhone models
, and will go with Intel and MediaTek.
"I'm not sure they'll get it for $70, but it's clear from the press release that Broadcom really wants to buy this company. Their CEO usually gets what he wants and we think ultimately they will strike a deal."-Romit Shah, managing director, Nomura Instinet
Acquiring Qualcomm helps cover gaps in Broadcom's product lineup related to chips for 4G and 5G networks. Filling a product gap might make it easier for Broadcom to sell the deal to the FCC and the DOJ, as regulatory approval is going to be required. The sheer size of the transaction will force Washington to look at it closely before giving Broadcom the approval it will need to close the acquisition. That level of scrutiny could take months, if not a year, to complete.
source:
CNBC