Qualcomm to help HTC with the marketing of the HTC One
29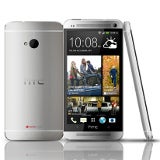 You know HTC could use some help with the marketing of the
One
, and it looks like Qualcomm is going to be the one to give a helping hand to the struggling Android phone manufacturer.
Qualcomm Greater China VP, Shen Jin, has said that Qualcomm will not only cooperate with HTC on technology, product and carrier relationship level, but will also extend its collaboration to marketing. The chip maker and patent holder will be presenting a number of promotional videos at this year's Game Developers Conference, in which the Snapdragon 600-powered HTC One will be featured. That's great news for HTC, which has been continually blamed for lack of aggression when it comes to its approach to marketing.
Of course, HTC is not the only company to use Qualcomm's chipsets, but according to some unofficial sources, it'll get the special attention, because it was among the first wave of smartphone makers to utilize Qualcomm's latest technologies.
via:
Digitimes