Qualcomm may sack 4000 employees, spin off its chipset-making operation
41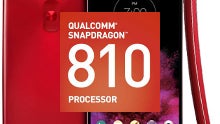 After a long, uninterrupted runup to mobile chipset (and lucrative royalties) glory, Qualcomm began to crack this year, due mainly to the
Snapdragon 810 overheating conundrum
. The company is rumored to sack about 4,000 employees in total, in addition to the ones it already let go late last year. On top of that, Qualcomm is being investigated by the European antitrust body, and paid China almost a billion for the same reason already.
Still, this might be a simple process of restructuring and reorganizing things to cut costs that all big companies go through after a bump in the road, which might even send the share price higher. The
loss of Samsung
as one of its biggest customers might sound like a fatal blow, as it placed its own Exynos 7420 in the
Galaxy S6
, as opposed to the Snapdragon line, but chipset foundry is in fact not the main source of business for Qualcomm.
The company thrives mainly on patent licensing and royalties to the tune of $32 billion of cash on hand, and no debt, so we wouldn't exactly worry about them. Analysts are pressing for Qualcomm to separate its lucrative technical licensing from the chip making business that has thinner margins and causes much bigger headaches, but the company might be satisfied with simple restructuring, betting on its future chipsets, like
Snapdragon 820
, for instance.