Qualcomm may have to dole out $1 billion to settle antitrust case in China
6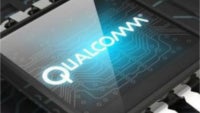 After a fourteen months worth of
a government investigation into Qualcomm's allegedly anti-competitive practices in China
, including price fixing and abusing its dominant position as the leader in the space, the chipmaker is close to settling with China's National Development and Reform Commision (NRDC).
According to
Reuters
, Qualcomm will likely have to pay a whopping $1 billion fine, with the deal possibly being announced as soon as next Monday. As part of it, Qualcomm may also have to lower its royalty rates by up to a third of what they're charging now in order to comply. The fine would be an absolute record for any company operating in China.
San Diego-based Qualcomm is unlikely to be all too happy about all of this, but it's also quite possible that a fine, even the size of a billion dollars, is a small price to pay for continuing to do business in China.
Reuters
reports that half of Qualcomm's global revenu of $26.5 billion was earned from its business in China, a large part of which comes from royalties it collects. A settlement will also allow Qualcomm to better address the threat of MediaTek, which has been making headway in the lower end chip market as of late.