Qualcomm has a stellar quarter, warns of Snapdragon S4 supply constraints until September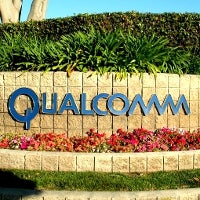 Buoyed by global smartphone and tablet sales increase, Qualcomm said it made $2.23 net income in the January-March quarter, on sales of $4.94 billion. With more than $26 billion in cash and equivalents, Qualcomm has more money than it knows what to do with, so it will start giving out $0.25 dividend per share to all stockholders on record as of June 1.
Pretty profitable business these 3G/4G licenses and converged mobile chips it sells, most other players in the realm can only salivate at such margins. Qualcomm's CEO Paul Jacobs also expects significant increase in demand when Windows RT gets introduced for tablets with ARM chipsets.