Qualcomm expects Snapdragon sales to slow during the second half of the year
26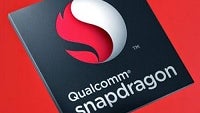 Chip maker Qualcomm is expecting business to slow in the second half of this year. While discussing the reasons for this forecast, the company noted that it will have a decline in share at one large customer. We all know what that is all about. When talk first started about the Snapdragon 810 SoC overheating,
Samsung decided to stuff the home-grown Exynos 7420 into the Samsung Galaxy S6
and
Samsung Galaxy S6 edge
in all regions. Traditionally, Sammy would use a Snapdragon chipset for its flagship phone in the U.S. and in other areas. Now that the Genie is out of the bottle, we'd expect Samsung to continue using its own chips for future versions of its flagship phone.
In addition, Qualcomm said that second half sales of Snapdragon chips will be impacted by "
the increased impact of customer share shifts within the premium tier, which will reduce our sales of our integrated Snapdragon processors and skew our product mix towards modem chipsets in this tier
." Another issue is whether Samsung will use a Snapdragon SoC for the Samsung Galaxy Note 5. The Snapdragon 805 is under the hood of the
Samsung Galaxy Note 4
in some regions.
For Qualcomm's fiscal second quarter it shipped 233 million MSM processor chips, a 24% gain from last year's fiscal second quarter. Devices sold with Qualcomm chips inside during the three month period increased 30% to as many as 388 million units. Revenue from these sales totaled $75.8 billion, 14% higher than last year. The average selling price of these devices came to $193-$199.
For the quarter, Qualcomm took in $6.9 billion and reported net income of $1.1 billion, down 46% from last year's figure.
source:
Qualcomm