Qualcomm executive departing to take a position with Microsoft
10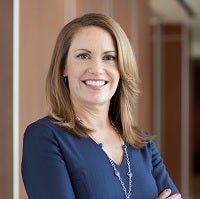 24 year veteran and Executive Vice President of Qualcomm's Global Market Development team, Peggy Johnson has reportedly accepted an as-yet unannounced position with Microsoft.
Ms. Johnson is Qualcomm's highest ranking female in the leadership team. In addition to heading up global marketing, she also oversees Qualcomm Labs, a wholly owned subsidiary within Qualcomm. The labs unit is where new technologies and products get hatched.
The legacy that Ms. Johnson leaves behind at Qualcomm is distinct. Most notably, she lead the effort in Qualcomm's development of the BREW platform, which was the first large-scale mobile app environment, and was the beginning of app development which also enabled developers to monetize the apps.
Qualcomm is arguably
the
player when it comes to wireless technology, and the rollout of 3G wireless broadband in developing markets in India and the Americas was under her stewardship. Her extended background touched sales, business development, and software engineering. Ms. Johnson is also part of several boards and councils of industry groups, and represents the United States on the Asia-Pacific Economic Cooperation Business Advisory Council.
There has been no official comment from either Microsoft or Qualcomm. Her background and experience indicates she will likely be part of Microsoft's Senior Leadership Team which
Satya Nadella has been molding to his liking
for several months now. Tony Bates' role in business development and evangelism was being back filled ostensibly on a temporary basis by Eric Rudder, so it is possible Peggy Johnson may assume that role.
source:
re/code