The biggest loser from the U.S. ban on exports to ZTE? Qualcomm
14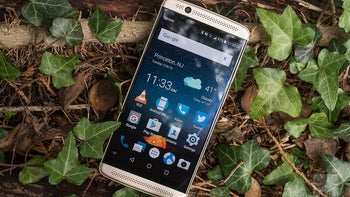 Believe it or not, ZTE is the largest underdog of a phone maker that sells in the US, taking fourth place after Apple, Samsung and LG. That's mainly due to the excellent value for money propositions it sells unlocked, as well as outsize appearance in the prepaid budget phone market, but a fourth place is a fourth place nonetheless.
These happy times might be coming to an end for ZTE, as, after
playing defense on Huawei phones
like the
Mate 10
series, the US banned local company exports to ZTE as well. The crux of the matter appears to be breaking one of the numerous embargoes against Iran that the US has in place. ZTE got punished by our government with fines, and has apparently promised to deal with the managers that were culpable. Instead, ZTE kept them, and has reportedly even given them bonuses, which didn't fly with our hawk-eye national security agencies.
The issue is, however, that ZTE sells 65 million phones worldwide annually, and, according to different estimates, 50-65% of those come equipped with Qualcomm chipsets. The processor-maker stands to lose up to $25 per unit on average from the ban on ZTE exports, mounting up to almost half a billion of potential revenue losses. The extra drama doesn't come at a good time for Qualcomm, which is feeling the heat from Apple, Samsung, Huawei, and other mobile chip makers. On the other hand "
most carriers want Qualcomm chip sets in the United States, so basically they are in deep trouble. They'd be losing one of their biggest markets
," said one analyst about the ZTE-Qualcomm affair. Talk about a lose-lose situation here.