Qualcomm: Snapdragon is now a platform, not a processor
12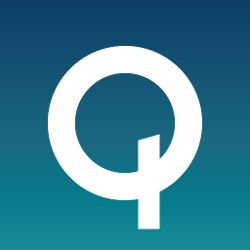 Qualcomm said today that over the upcoming months, it plans on changing the brand positioning of its products. It is starting with the Snapdragon processor. Qualcomm itself notes that it has embraced the use of the word processor to explain how the Snapdragon chip powers advanced devices. But Qualcomm says that the term processor is now inadequate. Snapdragon represents more than just the CPU. "It's an anthology of technology, comprising hardware, software, and services that are not fully captured in a word like
processor
," says Qualcomm.
So going forward, Snapdragon now refers to a platform rather than processor. The system-on-a-chip includes a CPU, GPU, DSP and an integrated modem. The Snapdragon Mobile Platform includes other features related to the technology required to capture a signal, surf the internet or make a phone call. Also included in this group is Quick Charge, the fingerprint scanner, Qualcomm's audio DAC, Wi-Fi and touch controllers. All of these work together with the SoC for a smooth smartphone experience. In other words, as Qualcomm says, the word platform will be used to define the total user experience that Qualcomm customers will receive from features like the camera, connectivity, battery life, security, immersion and more. And these experiences relate to more than just smartphones. Qualcomm customers will have the same connected consumer experiences on automobiles, mobile PCs and the IoT.
"In truth, Snapdragon is more than a single component, a piece of silicon, or what many would misinterpret as the CPU; it's an anthology of technology, comprising hardware, software, and services that are not fully captured in a word like "processor." That is why Qualcomm Technologies is refining our terminology by referring to Snapdragon as a "platform" instead of a processor."-Qualcomm
There is one more change to discuss at the moment. Only premium mobile platforms will use the Snapdragon name. Those processors in the 200 tier will now be wearing the Qualcomm Mobile brand. This will differentiate entry-level and high volume chips from the premium ones found on flagship and high-end smartphones. Qualcomm says that it is doing this to help its customers reach certain expectations based simply on the name of the chip used on a particular device.
source:
Qualcomm